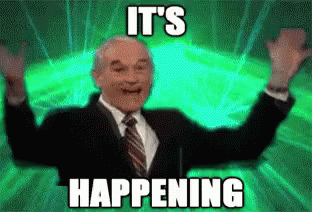 OG will be at
OLL '22
!​
​
OG will be showcasing developer hardware, prototype hardware, restoration and showing importance of video game preservation live.

If you're in the UK and wish to come, we have even better news!
We'll be giving away two tickets to the event worth £27.50 each!

All you have to do is follow
OG on Twitter
, follow
OLL on Twitter
, and Tweet OG saying why you would love a chance to come. We'll then give each person a number in order of them posting, and use a random number generator to select the winner.

The winner will need to supply their name, and an email and OLL will email tickets.

We'll also be doing a few giveaways of our own!
​
​
Hosted by One Life Left, Norwich's biggest gaming community, the OLL '22 Video Games Convention will celebrate the biggest and best of the region's gaming scene on the 9th & 10th April 2022 at the Norfolk Showground Arena!
Supported by the Centre for Computing History, a huge gaming area will be provided by One Life Left, Nintendo Norwich, Norwich Retro Gamers, Norwich Amiga Group, Last Level Games, Norwich VR Escape Rooms and Joypad.
Expect casual games, hi-score challenges and competitions across formats ranging from the 80's right through to today, as well as the largest Super Smash Bros Ultimate tournament the east of England has ever seen!
On the main stage, attendees can watch and participate in shows and attractions from numerous guests and partners including the Centre For Computing History, Ashens, Caddicarus, UpIsNotJump, Nostalgia Nerd and Super Happy Kill Time - and many more!
There'll also be tournament finals, speedruns and panels with our guests and partners.
The weekend culminates with a live VIDEO GAMES QUIZ, supported by Numskull Designs and hosted by Did You Know Gaming, (PS5 and XSX consoles to win!) and our grand finale WIFI WARS, hosted by the team behind Dave TV's Go 8 Bit!
There'll also be a live stream across the whole weekend, full of special guests, speedruns and gameplay segments.
A tabletop gaming area will also be hosted by The Games Table and Zatu Games, among our many other traders and exhibitors who'll be on the show floor selling games, merchandise, refreshments - all the things you need to complete your OLL '22 experience.
OLL '22 will also be proudly supporting Special Effect, the gamers' charity, who specialise in helping disabled players gain easier accessibility to gaming.
For full info and tickets, please visit
www.ollgames.co.uk
SOCIAL:
Facebook event listing:
Website:
www.ollgames.co.uk
Facebook:
Log into Facebook to start sharing and connecting with your friends, family, and people you know.
www.facebook.com
@One Life Left - Norwich Gaming Cafe & OLL '22
Twitter:
Instagram:
1,269 Followers, 186 Following, 437 Posts - See Instagram photos and videos from OLL Games (@oll_gaming)
www.instagram.com
@oll_gaming
Discord:
Check out the OLL Games community on Discord - hang out with 305 other members and enjoy free voice and text chat.
discord.gg
OLL#0608
Twitch:
@oll_games
YouTube:
FULL LINE-UP:
PRIMARY EVENTS
Super Smash Bros Ultimate Tournament (Sat)
WiFi Wars (Sun evening)
Video Games Quiz (Sun afternoon)
Level Up Leroy (DJ/stage announcer)
Charity live stream for Special Effect (Sat/Sun)
GAMING EXHIBITORS
Centre For Computing History
Joypad
Last Level Games
Nintendo Norwich
Norwich Amiga Group
Norwich Retro Gamers
Norwich VR Escape Rooms
ItsMuchMore
OLL Games
GUESTS & CONTENT CREATORS
Ashens
Asobi.Tech
Caddicarus
David Pleasance
Did You Know Gaming?
Essex Retro Gamer
GamesYouLoved
Kim Justice
Lady Decade
Lord Arse!
Nostalgia Nerd
Octavius King
R-Cade Glasgow
Retro Faith
Retro Gaming Revival
Super 8-Bit Power Hour
Super Happy Kill Time
TheGebs24
Top Hat Gaming Man
TristaBytes
UpIsNotJump
Wookie Webster 316
ARTISTS & TRADERS
Access Creative College
Astridia Designs
Baby Senpaix
Bubbling Spring Shiatsu
Canime Ltd
Checkmate A1500+
CRS Norwich
Damnation Party
Darling Aslan
The Figure Factory
Forbidden Gummi
The Games Table
Go Figure Collectables
Kantan Living
Lowtek Games
Ninja Cards
Norfolk Miniatures
Numskull Designs
Obscure Gamers
Parallel Worlds
Raging Destiny
R.A.W. Talent Art
RetroEZ
Retro Replay
Retrofix Customs
Reynard City
S C Games
Slice + Dice
SM-Artworks
Square Orange Art
Studio Goblin
Tall Story Games
Wave Game Studios
Wyatt & Wades
Zatu Games